Spring has officially sprung! It's a time of new beginnings, out with the old, in with the new. Now is the perfect time to take stock and make sure you've got everything in order. There's no better way to celebrate a fresh start than ticking off some of those life-admin tasks you've been hiding from – like reviewing your private medical insurance policy.
What's the big deal about reviewing my policy anyway?
If your policy is just ticking along in the background, why bother reviewing it? Surely it's fine just to leave it as it is, right? Yeah sure if you don't mind your premium creeping up and up. Insurance gets more expensive the longer you stay with one insurer. So it is absolutely in your best interest to review your policy regularly and make sure you're getting the best deal.
Ready to review your policy but not sure where to start?
It's ok, we get it, the whole thing can feel a bit overwhelming – navigating insurance policy jargon, interrogating fine print and comparing a seemingly limitless number of different insurance providers and policies. It's enough to put anyone off.
But what if I told you there's a better way?
You don't have to do this on your own! We're here to help. Our mission is to match people like you with their perfect private medical insurance policy. We do all the hard work for you – researching providers and policies and negotiating the best deal for you. And we do it all for free! The insurance providers pay us a commission, meaning you get our expert help and advice at no cost to you.
Think of us as your personal medical insurance guru
Or fairy godmother, or wingman, or that friend who's always got your back no matter what. What I'm getting at here is, we're on your side – not the side of the insurers. So when we're negotiating with them, we're working to get you the best deal. During the review, we'll compare your current policy with insurers, and negotiate with your provider to bring your premium down in line with the competition. And if they can't, we'll help you switch to a new policy.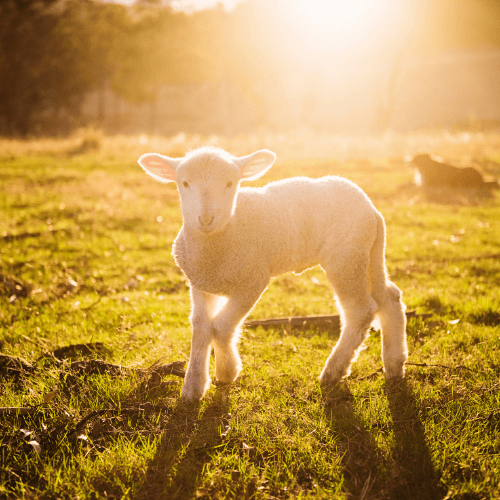 We take it personally
Our personal service is what sets us apart. Our specialist team will be on hand to give advice tailored to your specific needs, guiding you through all your options. And we're big believers in transparency. We pride ourselves on being as open as possible, so you can trust we're doing the best we can for you – we'll keep you in the loop, every step of the way.
We're in it for the long haul
Once we've got you the best deal with your private medical insurance, we'll stay in touch – providing assistance with claims, and always on hand to offer administrative support at any time. And better still, we'll review your policy every year so you don't have to.
Start your new spring tradition today
So maybe for most people spring is about lambs, bunnies, and chocolate eggs. But you know what's better than all of those things combined? The fuzzy feeling you get knowing you're getting the best deal on your private medical insurance policy.
Sign up with us today for a free policy review. And having us take care of reviewing your policy can become a new spring tradition! (We review all our client's policies annually by the way – just in case you thought this was just a spring thing for us. It's not, we love getting great deals on private medical insurance policies all year round, all day, every day).
So what are you waiting for? Let's get started!
Click the button below and ask for a free review. We'll send you a form to sign giving us permission to gather everything we need from your current insurer. Then we'll send you a comparison report detailing all of your options, including any discount we've secured from your current insurer, and help you decide which option is best for you. Just three simple steps to get you a better private medical insurance deal. Just click below to get started now. Then you can get back to those lambs, bunnies and chocolate eggs – happy in the knowledge that we're hard at work getting the best deal for you.