Stress was the second most common cause of long-term sick leave in 2015*, and private health insurance companies have started to reward customers who take steps to reduce stress to a level that doesn't make them unwell. So we've designed our Spa Spotlight series to help you discover the relaxing world of spa living.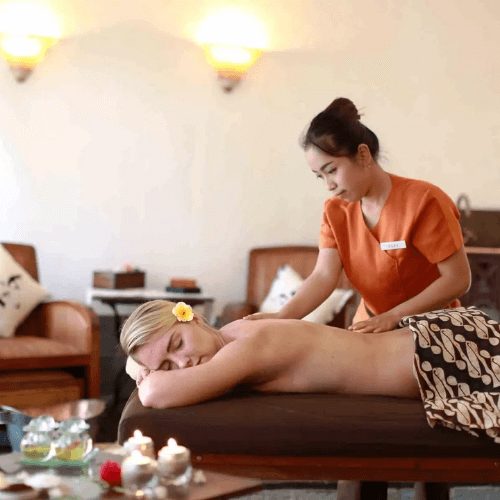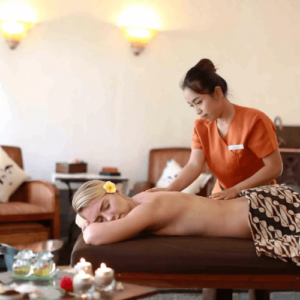 Coffee and relaxation. Two words that don't coexist peacefully in my world – in fact, for me these two are opposites. Which might be why I found myself a little thrown by the Mesa Stila Resort & Spa, which is set in a 200 year old coffee farm in Central Java.
Java is so famous for its coffee that if I ask you if you fancy a mug of Java, you'll probably know what I mean. And its fertile mountain regions, which are so well suited to coffee-growing, are also the perfect place to retreat to when it's time for R&R.
The British who colonised Java knew this perfectly well, and when they could no longer withstand the muggy heat of the island's lowlands, they hightailed it to the mountains. They could've tried wearing fewer starched petticoats instead, but the starchy Brits still needed another seventy years of social development before they'd get the hang of relaxing.
If only they'd had the Mesa Stila back then.
This place is gorgeous – against a backdrop of misty jungle-clad volcanoes sits the resort's 55 acres of tropical gardens and coffee bushes, their chubby maroon berries giving off a dusky fruity aroma. It doesn't smell like a coffee shop – there are months of picking, sorting, drying and roasting before that invigorating waft – but that's probably a good thing, since the Mesa Stila is all about relaxation and healing, rather than striding about getting things done.
It's a versatile place – guests can spend their days exploring Java and just dropping in to the spa for a massage or two, or you can book full on relaxation retreat packages that are dedicated to rejuvenation, with inclusive daily massage, use of the Hammam steam bath, wellness activities and healthy Javanese meals, as well as accommodation in one of the resort's lovely traditional wooden villas.
In between those extremes, the spa offers some spa treatments including day, some of which herald from the Hammam tradition (ie steaming, exfoliation and soaping) and several from the Indonesian mande lular – the "royal wedding" ritual, which involves massage, body treatments and bathing. I was more interested in the latter, having been shy of the Hammam techniques since a Hammam assistant in Marrakesh scrubbed my face so hard that it was raw and abraded for weeks afterwards, but the Mesa Stila's version is a sophisticated interpretation, and much more gentle on my sensitive skin.
Unless you're already in Indonesia, it's a long way to go just for a spa, but you could feasibly come and spend a fortnight here just for the Mesa Stila's sake, and it would be well worth it.
* Page 18, "Absence Management Annual Survey Report", Chartered Institute of Personnel and Development
Don't forget we do travel insurance as well as health! And you can read more Spa Spotlights here…