Stress was the second most common cause of long-term sick leave in 2015*, and private health insurance companies have started to reward customers who take steps to reduce stress to a level that doesn't make them unwell. So we've designed our Spa Spotlight series to help you discover the relaxing world of spa living.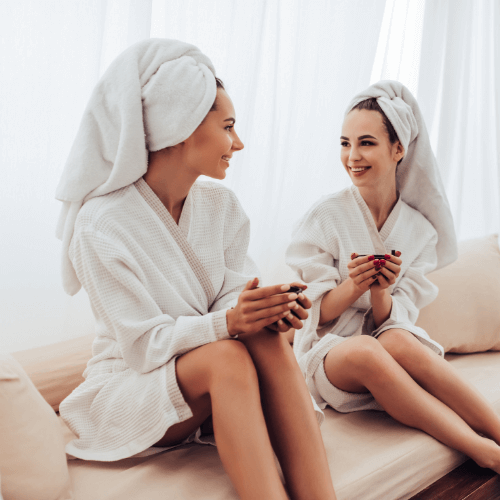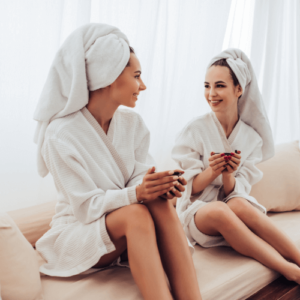 "I felt a bit guilty after last month's controversial
Spa Spotlight
, which told the mournful tale of my gratitude & surprise on discovering a nice spa in CenterParcs. So, this month, I'm sharing a happier personal secret to make up for it.
This time it's a sweet little spa in Manchester that I'm selfishly reluctant to tell anyone about, because I love it, and it's excellent value, but not many people seem to know about it yet. It's not often that you find a good affordable massage!
My inner Scroogette is wringing her boney hands and fretting that if the Sarasin gets extra publicity, its owner might push the prices up! But my sense of social justice says I should spread the word, because every massage I've had there has been excellent, and incredibly good value. Plus I really like the people who work there.
Each massage has been different (all the Sarasin's masseuses are fully trained in various styles of Thai massage) but this is partly why I love the place – it's not cookie-cutter, yet you always get a proper massage.
You don't lie there while a beautician wipes her non-committal hands over your skin for 50 minutes before writing you a 'prescription' for expensive branded body lotion. You get someone who really goes to work on those knots and crunchy bits and give you a real traditional Thai massage. That pain in your neck that just won't shift is suddenly confronted by the determined thumbs and elbows of Tina or Fern, and melts away. The perpetual frown you've developed from gazing into a monitor for nine hours a day no longer feels sculpted into your face.
Remembering the experience is making me want to scamper there immediately, for another one.
The Sarasin is situated in a not-very-obvious low brick building on Bradley Street, in Manchester's trendy Northern Quarter. The massages take place in warm little rooms that smell nice and look pretty. There are plenty of thoughtful highlights that make me happy – my favourite is the lotus flowers floating in dishes of water beneath the massage table face-holes, giving me a nice view when I'm lying on my front. The place is quietly classy rather than uber-glamourous; it's personal and lovely, and I never feel like I'm being taken advantage of.
Places like these are those little urban secrets that every city-dweller likes to think is theirs alone. But the reason it's nice to have this insider knowledge is so that – when someone asks where they can get a good massage/coffee/dinner in your home town – you can proudly and confidently tell them "here".
Just call and book in advance, because it's a petite spa & may well be full to capacity if you just turn up. Click here for contact details.
* Page 18, "Absence Management Annual Survey Report", Chartered Institute of Personnel and Development