Solo travel offers many benefits. When you're travelling with a partner or friends, you tend to talk amongst yourselves, but travel alone and you find yourself engaging with all manner of interesting people. You'll be at liberty to do exactly what you feel like doing each day, without worrying about someone else's needs, and you'll find far more opportunities to really take in the world around you.
You will need to choose your destination a little more carefully, however, especially if you're female – solo travel is much safer than your neurotic family might think, but some parts of the world just aren't as friendly as you're used to. And wherever you go, it's essential to make sure you have adequate cover. Try our travel insurance search tool to find the best value policy.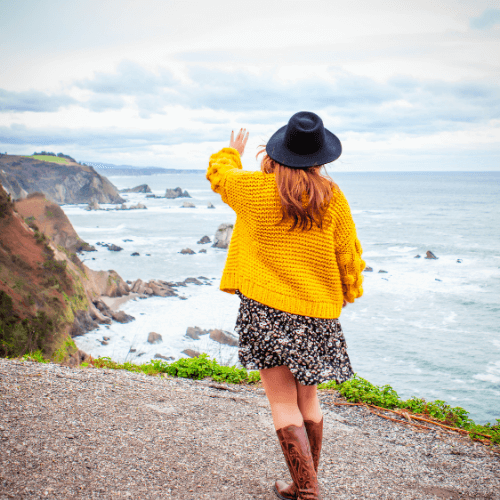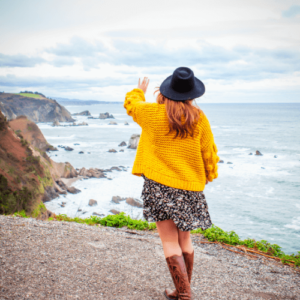 What to look for in a solo travel destination:

Low crime rate
– pick a country that ranks high on the OECD index for safety
Good public transport
– you don't want to get stuck anywhere remote
– reliable, well-lit transport with cctv and security staff is safer and more relaxing
– hiring taxis and guides is more expensive when you're alone, and getting in a taxi alone can be a high-risk activity when – — you don't know how to tell the difference between a registered cab and a cowboy
A diverse array of organised activities and experiences
– lets you join groups doing similar things without spending a lot of extra cash on arranging for yourself
– examples include hiking, kayaking, yoga, cookery classes
Whatever else is a priority for you
– great landscapes, value for money, weather
Have you thought of…
…volunteering?
– a reputable volunteering scheme will put your safety first and be on hand in case anything goes wrong
– great chance to help others and add skills to your CV
– you can meet other likeminded people
– good volunteering schemes let you do your own travelling at weekends
– they should also feed you at least two meals a day during weekdays
– doesn't have to be a whole year – can be anything from a couple of weeks
…going on a retreat?
– whatever you're into or would like to spend more time doing, there's probably a retreat for it
– popular examples include yoga, meditation, being silent, art, martial arts, music, writing
Best places for solo travel:
New Zealand
Friendly and values equality
Lots of light adventure opportunities
Well adapted to travellers – you'll find other travellers to make friends with and plans with
Beautiful landscapes
Japan
Extremely safe
Excellent public transport system that covers most of the country in a few hours
Stunning scenery
Unique and deeply interesting culture
Very high standards of hospitality and cuisine
Australia
Well developed travel infrastructure
High quality of life
Safe, sociable and welcoming
Plenty of sunshine
Canada
Combines smart clean safe cities with awe-inspiring natural landscapes
Plenty of light adventure
Good shopping and great food
Arts and culture are strong
Norway
Safest country in the world
Unique and superb scenery
Ideal for walking and sightseeing
Also good to get a boat along the coast
Northern Lights!
Iceland
Dramatic landscapes
High quality of living
Friendly people
Geothermal spa culture
Excellent museums
Vietnam
Friendly and relaxed
Trains run the entire length of the country
Mekong Delta is easily explored by boat
Superb food
Safe and female-friendly
Switzerland
Clean and safe
Excellent public transport
Compact and easy to get around
Dramatic natural landscapes and beautiful strollable cities
Bali and Lombok
Established travel and ex-pat infrastructure
Great for solo spas and pampering
Learn to dive or sail
British Isles
Diverse beautiful landscapes
Excellent architecture
Great for the arts and culture
Easy to get around
Lots of opportunity for light adventure – sailing, climbing, hiking
Sweden
Stockholm is gorgeous, compact and very easy to get around
Countryside beyond the capital is stunning
Friendly, sophisticated people
Important things to remember when planning to travel alone:
Buy pickpocket-proof clothing, like a vest with secret pockets. Bumbags mark you out as a tourist and aren't very secure, and money belts are uncomfortable.
Photocopy all your travel documents before leave. Twice. Leave one copy with a friend or family member at home, and hide the other in your bag, away from the originals.
Learn some of the language. It might seem tough, but it'll make so much difference to your experience. At the very least, learn to:
+ Order food
+ Greet and thank people
+ Find out where the bathroom is
+ Ask or call for help
Assume your hotel rooms won't be safe places to leave belongings – use luggage that can be locked and can't be sliced through.
Take a self defense class.
Research etiquette for your destination in advance – you might be surprised by what's okay and what isn't!
In some places – eg the Mediterranean – for a woman to look a man in the eyes and smile can be seen as a 'come on', so try not to, or wear sunglasses/tinted lense to hide your eyes.
When travelling:

Don't tell everyone you meet that you're travelling alone.
Ask for directions from shops, restaurants or families, rather than men on the street.
Withdraw cash during the day on busy streets – not at night, or alone.
Always carry hotel's address and contact details.
Ask someone at hotel to circle unsafe areas on your map.