Tomato Tongue Tingler, aka Gazpacho…
Gazpacho originated from Andalusia in Southern Spain. It's a soup that is generally served cold, and was originally made with stale bread, garlic, oil, tomatoes, cucumbers, peppers and onions, all pounded in a mortar with water and drank to quench thirst in the blazing heat, and easily assimilated to nourish the body.
I love to make this and have it in the fridge as it can be a quick pasta sauce, a dip, or a liquid salad. Adding garlic makes the flavour more robust, and aids the growth of beneficial bacteria in the gut.
Some people remove the skin from the tomatoes by placing them in warm water first. I like to use the whole tomato, gaining all of its nutrients and fibre.
Add some chilli to your gazpacho to bring in the heat!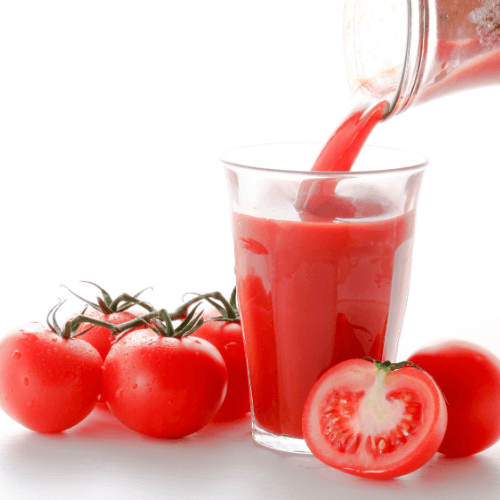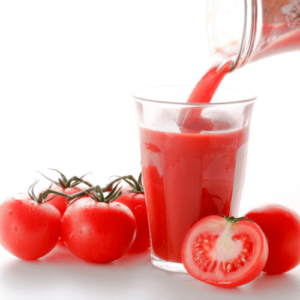 Don't worry if you don't own a juicer – use a blender, and a sieve to strain the juice.
Serving size: makes 2 servings
Ingredients
8 plum tomatoes ¦ 2 large cucumbers ¦ 4 celery sticks ¦ 2 sweet red bell peppers ¦ ¼ small red onion ¦ 3 large handfuls of parsley ¦ 2 limes ¦ sea salt ¦ 2 large garlic cloves, more if you wish ¦ freshly ground pepper ¦ chilli – optional, as much or as little as you like
Preparation
1. Wash all ingredients ¦ 2. Slice cucumber & celery lengthways ¦ 3. Remove stalk & inner seeds from peppers and quarter ¦ 4. Peel onion & roughly chop ¦ 5. Peel & quarter limes, leaving lots of the white pith on for vitamin C ¦ 6. Peel garlic ¦ 7. De-seed chilli ¦ 8. Place alternate ingredients into the juicer ¦ 9. Pour into a glass, add a stick of celery and or cucumber, and enjoy!
Top tips
Wear sunglasses when cutting onions to reduce watery eyes, and breath through your nose only, not your mouth
When preparing chilli, don't touch your eyes
Adding peeled, fresh horseradish to your juice will clear your nose
Happy juicing!
Why are we using these ingredients?
Tomatoes are rich in the unique antioxidant lycopene. This can greatly reduce the risk of prostate cancer as reported in the "Journal of the National Cancer Institute" Jan 2002.
Bell peppers are high in vitamin A, essential for healthy eyesight, vitamin C for immunity and to support tissue health along with folate which assists the function of red blood cells and is especially important for pregnancy and vitamin K which is essential for the clotting function of blood.
Limes contain compounds* called limonoids which lab research has shown can fight lung, breast, stomach, colon and mouth cancers. Interestingly, this can attach itself to sugar molecules and neutralize the negative effects of the sugar, while at the same time having the capacity to last up to 24 hours in the body.
* A compound is a substance formed when two or more elements are chemically joined. Water, salt and sugar are examples of compounds.
Recipe from 'The Reboot with Joe Juice Diet'
If you're enjoying Bev's juice series and feel like taking the next step on your juicing journey, you could try one of her Love Your Belly juicing workshops in Brighton. Click here to read about her latest workshops.