Stress was the second most common cause of long-term sick leave in 2015*. We've also noticed that private health insurance companies have started to reward customers who take steps to reduce stress to a level that doesn't make them unwell. So we've designed our Spa Spotlight series to help you discover the relaxing world of spa living.
"Along with many other people (one in fifteen Brits get symptoms of depression during winter), I used to struggle with the midwinter months – I'd try to race along with life as I do during summer, only to feel ashamed when the lack of light and energy clashed with my breezy ambitions.
But the last couple of winters have been different. I've been practicing something akin to what the Danish call hygge; a sensible and snuggly philosophy that treats winter as a time for gentle, warm, sociable rejuvenation – spending friction-free time with your loved ones, enjoying good candlelit dinners by log fires, going for bike rides and drinking hot chocolate.
Oh, and avoiding things that are stressful or emotionally taxing. Sound nice? Although hygge is a deep-seated Danish cultural concept (with its emphasis on emotional presence, safety and trust, it goes much deeper than nursing an Eggnog Latte™ in your H&M Christmas jumper) it's been satisfyingly easy to adapt some aspects of it into my life.
And doing so has really helped; now, instead of fighting winter, I make it cosy and magical. I accept that I'm not going to be clearing out the loft until spring. As a consequence, I've not felt a whiff of the seasonal sadness and stress that I've felt in the past.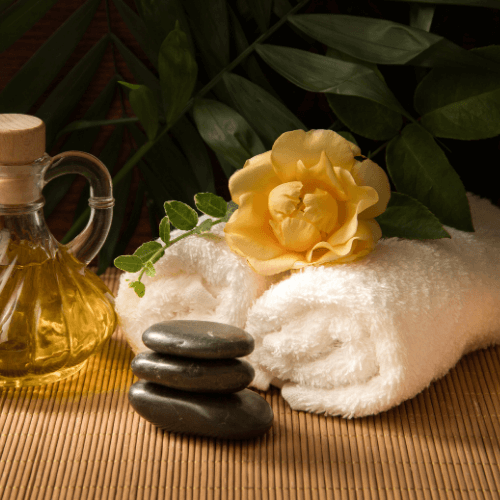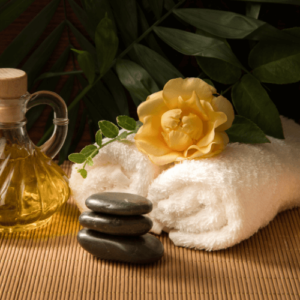 The hygge spa
This revelation (along with reading somewhere that hanging out in saunas during winter is a good example of hygge) made me wonder if there was some kind of cosy winter health spa scene in Denmark. On doing my research, I found that it's more that the spas just carry on as normal, but hygge inevitably happens within them; it's such an ingrained part of the culture. But that didn't put me off the idea – what better way to deepen my understanding of the hygge philosophy? It's for my health, after all…
So my spa for December is Amazing Space at the Hotel D'Angleterre, in Copenhagen. Ironically named hotel for a first visit to Denmark, but this five star institution has been a Copenhagen landmark since 1755, and it does winter with pizzazz – extravagant traditional lights, Michelin standard festive food, afternoon gløgg (mulled wine), jazz brunches… great with kids, if you have them… and the comprehensive pre-Christmas spa package is reasonably priced, which is nice when you've just forked out on gifts for everyone else.
Amazing Space is a stately granite and marble affair – just on the right side of austere, it's reminiscent of a Roman edifice. But once you add warmth, humidity, gentle sounds and carefully chosen essential oils – and mentally compare it to the zero °C conditions outside – it all starts to feel very hygge indeed. There are only 15 treatment types on the menu, but they are very well executed by calm, professional therapists with decades of experience, and can be enjoyed at any length from 25 to 90 minutes, or combined to make tailored packages."
Need to know
When you explore options for yourself, bear in mind that some of Denmark's beach-dependent spas close during winter
* Page 18, "Absence Management Annual Survey Report", Chartered Institute of Personnel and Development