Stress was the second most common cause of long-term sick leave in 2015*. We've also noticed that private health insurance companies have started to reward customers who take steps to reduce stress to a level that doesn't make them unwell. So we've designed our Spa Spotlight series to help you discover the relaxing world of spa living.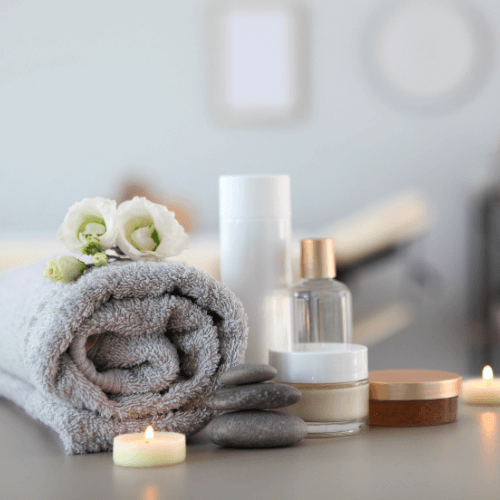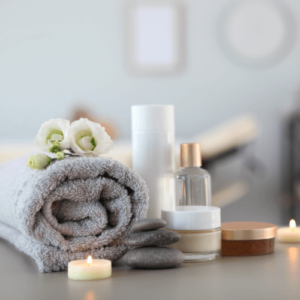 "Relaxation can be found in the unlikeliest of places. But before I offend any diehard fans of CenterParcs, let me set the scene – I was staying there with my partner, his parents, his sister,
her
husband and their baby. They had a lot of fun times in CenterParcs when my partner was a kid, and still love spending time there now the next generation has arrived.
I – ungrateful daughter-in-law that I am – find the place really claustrophobic.
Imagine a fenced-in pine plantation, where the advertised "wildlife" comprises complacent pigeons, a hundred or so child-wary squirrels, and belligerent swans that bang on the French windows with their beaks at breakfast time, honking loudly if you're slow to feed them. Oh yes – and something that scrabbles and slides inside the lodge walls for most of every night. At the enclosure's heart, there's a cluster of Starbucks and overpriced restaurants taking full advantage of their captive audience.
The place thrums with the sound of zipwires skimming overhead, segues trundling past, humans shrieking and calling. Every 30 minutes during daylight hours, you hear an amplified electronic Tarzan bellow a warning to swimmers; this means the wave machine is about to switch on, and anyone who doesn't enjoy gulping chlorine whilst desperately treading water had better paddle to solid ground, where they can slurp another conveniently positioned Starbucks until the artificial tsunamis subside. The compound is populated almost entirely by parents, semi-deranged from exhaustion and caffeine, pushing bag-laden buggies along pavements while their kids leg it in ever-widening chaotic orbits.
As I said, this is just how I experience the place. Many people I've spoken to about CenterParcs think it's great. It just doesn't work for a woman who grew up in one of the quietest, most biodiverse, unfenced parts of the English countryside.
What does this have to do with spas? Well… after a few days of politely trying to have fun, my stress levels were edging into the dangerzone, so I booked myself into the on-site Aqua Sana spa for a £45 massage. I wasn't expecting much, so I felt humbled and deeply grateful to walk through the doors and find myself in a serene, well presented, blissfully underpopulated relaxing spa.
It was tranquil, it smelled nice, and the Elemis massage was very well executed. After a post-massage chill-out in the spa's conservatory, I wandered back through some trees, disorientated and infinitely more relaxed than I was when I went in. Within ten minutes I was surrounded by mayhem again, but the fug of relaxing aromatherapy hung around me like a protective shield. We're going again for mother-in-law's birthday, and this time I know how to handle it.
Need to know
You can visit any of the Aqua Sana spas without staying at CenterParcs for good value spa days and wellbeing experiences – just book in advance on their website.
* Page 18, "Absence Management Annual Survey Report", Chartered Institute of Personnel and Development