Stress was the second most common cause of long-term sick leave in 2015*, and private health insurance companies have started to reward customers who take steps to reduce stress to a level that doesn't make them unwell. So we've designed our Spa Spotlight series to help you discover the relaxing world of spa living.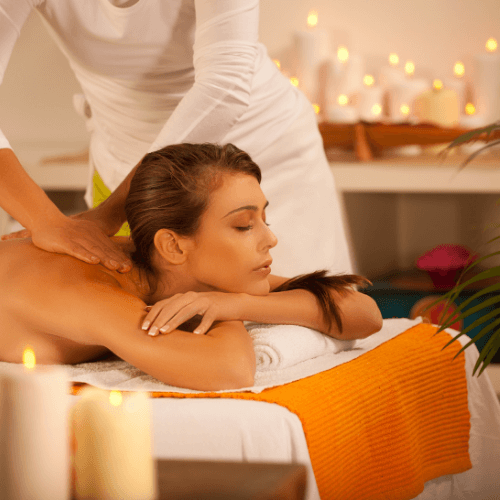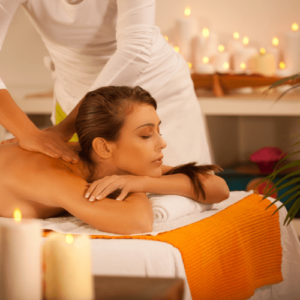 Last weekend I was taken on a spa day as a gift – lucky me, although it does mean that we must depend on a bit of detective work to decide whether or not the day was good value. The venue was
The Mere Golf Resort & Spa
, which is an independently run luxury property in an ancient estate near Knutsford in Cheshire.
Do you ever catch yourself assessing a place by the cars parked outside it? The Mere's carpark boasts a higher than average number of Jags and Mercedes. There are plenty of average cars too, however, since the place is a popular wedding venue, and its spa offers discount day spa packages on Treatwell. This is where I think my friend got our package, which comprised of the following spa treatments:
~ A rasul thermal mud treatment ~ A 25 minute body treatment (from a selection of facial, back & shoulder massage, head & neck massage, or foot massage) ~ Two course lunch ~ Full use of pool and spa facilities for eight hours ~
That exact selection is £69 per person on Treatwell, which does seem like reasonable value for the overall experience. I was amused by the efficient DIY approach to the rasul mud treatment, which involved a spa attendant telling us how to apply the sugar scrub and mud, before leaving us to get on with it ourselves! In Morocco, we each had our own hammam attendant, who scrubbed us down, daubed us with mud and rinsed us off again after the steam. The Mere's approach, therefore, didn't seem exactly "authentic", but it did leave my sensitive skin very soft, with no ill-effects, unlike the Moroccan one, which left me raw and peeling for weeks.
My massage was excellent, and the lunch was delicious, although the service was unacceptably slow, and the staff didn't seem to care. This remained true for the rest of the day – we ended up having to go and fetch our cups of tea ourselves when the poolside service failed completely.
First world problems, for sure – but if you pay £70 for a relaxation experience, and someone promises to bring you a cup of tea you'll be paying a few quid extra for, you tend to hope they'll actually do what they promised, instead of making you traipse to the other side of the building in your dressing gown to fetch it when they can't quite be bothered.
Perhaps they feel that guests who don't pay full price do not deserve the best service. This doesn't make good business sense to me, and it's not very classy – if you treat all customers well, whether or not you chose to give them a discount, they're more likely to return and pay full price. With the service we got, I'd be reluctant to take the risk, even though the spa itself was lovely.
The spa facilities were good fun, with a good-sized pool, a range of themed steam rooms, a sauna, and a hammam, all of which were clean, well presented and effective.
* Page 18, "Absence Management Annual Survey Report", Chartered Institute of Personnel and Development
You can read more Spa Spotlights here…