Stress was the second most common cause of long-term sick leave in 2015*. We've also noticed that private health insurance companies have started to reward customers who take steps to reduce stress to a level that doesn't make them unwell. So we've designed our Spa Spotlight series to help you discover the relaxing world of spa living.
"Hot spring culture is an integral part of Japanese leisure time – when the British would go and relax by the coast, the Japanese head inland to a beautiful volcanic landscape, where submerged lava flows heat spring-water until it's hot enough to cook eggs, and springs bubble up to fill natural bathing pools with a warm, mineral-rich brew reputed to offer all manner of health benefits.
There are hot spring spas, known as onsens, all over Japan, but one of the best areas to start with is Hakone, a UNESCO Geopark that is only 1h45m out of Tokyo on the high speed train, yet a world away from that vast urban sprawl.
Here, perky hills covered in pretty forests surround a large calm lake, across which a fleet of wooden ships – detailed replicas of famous 19th century vessels – ferry visitors between the train station and the cable car, which criss-crosses the valley. In the distance, magnificent Fuji ascends in all its snow-capped glory on the horizon – if you're feeling energetic, climb a Hakone hill to enjoy the sunset over Japan's most famous mountain.
Hakone has onsens, spas and bathhouses to suit all tastes and budgets (for recommendations, try calling Selective Asia on 01273 670 001), and good non-spring attractions like its famous old Shinto shrine, art museums, botanical gardens, and satisfying hiking."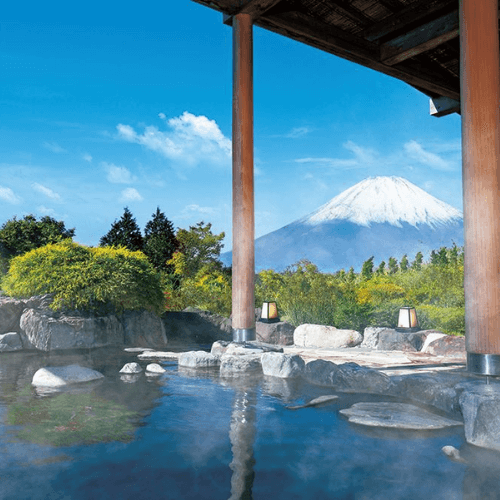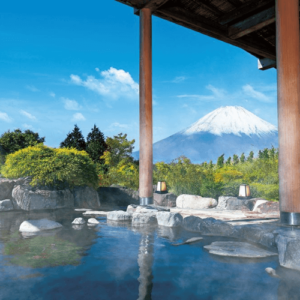 Need to know
Onsens have a strict code of conduct, including the rule that all guests must be nude in the bathing area – any fabric in the shared water is considered unclean and very rude, and you're required to clean yourself first using private washing facilities.
The enforced nudity might be intimidating to some, but once you bite the bullet and realise that everyone else is in the same boat, it's actually very relaxing. Most onsens are gender segregated, photography is of course prohibited, and some of the upmarket ones have private rooms if you really need privacy.
Tattoos might be a problem – in Japan, tats are still associated with organized crime and gangs, and are relatively uncommon amongst regular folk. Many onsens will refuse entry to tattooed people, although may let you cover small artwork with a plaster. To avoid disappointment, it's best to contact your chosen onsen in advance.
Remember, you'll need travel insurance if you're arranging a holiday to Japan, and we can help you find excellent deals. Click here for our easy comprehensive quote comparison tool.
* Page 18, "Absence Management Annual Survey Report", Chartered Institute of Personnel and Development
Read more Spa Spotlights here…
Image credits
"MtFuji Owakudani Hakone 200812" by User: (WT-shared) 木更津乃風 at wts wikivoyage. Licensed under CC BY-SA 3.0 via Wikimedia Commons