We've been getting a fair bit of chard and kale in our veg boxes lately, so we switched out the spring greens from this easy dal recipe, which filled our houses with delicious smells…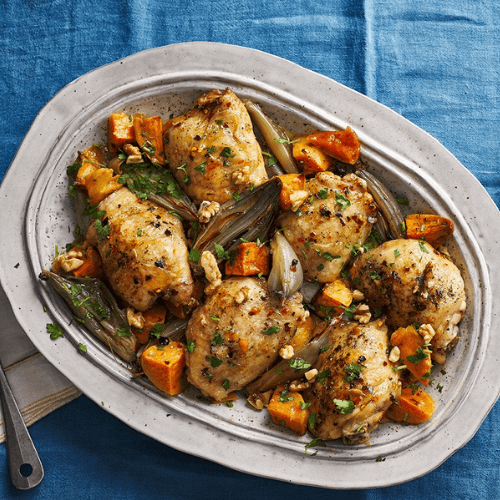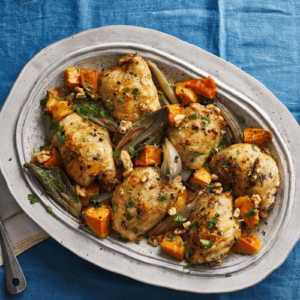 Pros:
Easy to make.
Recipe is for two, but easily scaled up.
Delicious, and smells amazing while it's cooking.
Goes really nicely with pitta bread or naan, if you don't feel like cooking rice.
Can be made with yellow split peas (which are a bit easier to find) instead of mung dal lentils.
Vegan / gluten free / dairy free.
Affordable ingredients.
Freezes well.
Cons:
Took us longer than expected to prepare.
Some of us felt that separating the greens from their stems was a pain (those people used knives; this step is much easier if you use kitchen scissors).
Tastes best if you use all the correct spices, instead of missing or substituting any that you don't have in the cupboard.
What we did differently:

Instead of spring greens we used rainbow chard and kale, cutting the stalks out of both. Chard stalks can be eaten and are delicious, but need a longer cooking time than the leaves, so we chopped them up into small pieces with the scissors, straight into the pan, about 5 mins before we added the leaves. The kale takes a lot longer to soften up than the chard does.
We followed the paper recipe which came with our veg box instead of the one on the website. The paper one gives a more accurate 10 minutes for prep time, and uses pre-ground coriander and cumin, instead of making you toast and grind the seeds.
One of us (accidentally!) used yellow split peas instead of mung dal lentils; these need a lot more water and about twice the cooking time, but they still work beautifully with the recipe's flavours. Just don't make this mistake when you're hangry, or you might find yourself impatiently munching on half-cooked peas, which really aren't good for you. Better to test whichever pulse you choose to make sure it's cooked through, before you add the leaves.
Used coconut cream mixed with hot water, instead of coconut milk; this doesn't really affect the recipe providing you add enough water.
Used a dried chilli, which we soaked in water for an hour prior to cooking, instead of a fresh one.
Make it even easier on yourself:
Use kitchen scissors to trim tough stalks out of greens.
Use pre-ground cumin and coriander instead of toasting & grinding the seeds.
Use frozen garlic, ginger & coriander leaves instead of fresh. You could also use frozen chopped onion, but its flavour is more obviously different, and the long thin slices are a nice feature of the recipe.
Use bottled lemon juice instead of fresh.
If you use fresh ginger, use a teaspoon to peel it.
Conclusion:
We've made this a number of times between us now, and it's a very reliable recipe. It's easy to make, especially if you take our shortcuts, and it fills the house with very welcome warming aromas – perfect for a cold winter evening. Providing you use the lentils instead of the peas (!) it's quick enough for a midweek evening. It's a good recipe to use up greens, although we didn't like it as much with spinach as with greens or chard. It's also great without any greens at all!